Travel For Free
How To Travel for Free


The reasons to travel are all individual and expansive. Whether it be for religious reasons, widening your horizons, visiting relatives or family, taking a break from the rat race, escaping realism or indulging in a culinary exploration, there are so many reasons to go.
Fulfilling your travel bucket list can be quite expensive if your dreams are beyond your own Country. However, we have a solution…..Group Travel.

If you can round up a group of friends, family, co workers, parishioners, club members to head out on a like minded trip there is a good chance your portion of the trip could be free!


Most vacation companies offer incentives when booking a group including free passenger spots. The lower the season, the more flights going to that destination and less popular the resort is the better chance you will get more incentive. Typically a group consists of 12 adults or more occupying 6 rooms or more. Group pricing will give you a discount off of the regular cost with the tour company. The discount generally ranges from 5-15% off of the regular base fare. Incentives generally kick in at this level with free seat selection or room upgrades.
If your group consists of more than 20 adults then the free passenger incentive is usually applied on the 21st passenger. Again, depending on season, resort, destination it might take more adults or it might take less adults. The free traveller incentive does not include taxes but your flights, transfers and hotel are included. The incentive is based on a double room (2 people in a room) so the other person pays in full. If you have a larger group then the 42nd person is free etc.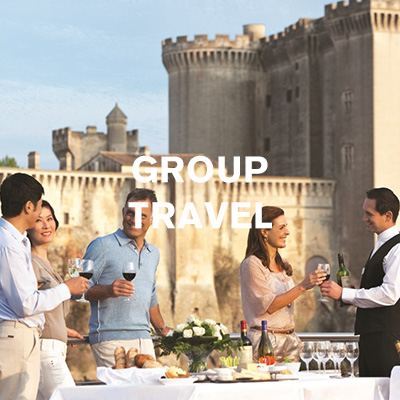 Who do you get to go? Usually the group is right under your nose; Do you attend church, how about a group trip to Oberammergau? Are you a veteran, how
about a tour of the beaches of Normandy and Vimy? Do you dive, what about a dive holiday in Belize? Do you have friends with anniversaries coming up, try a Sandals, couples only resort. Do you attend Comicon? Try a week at Universal and Disney Orlando immersing yourself in the worlds of Star Wars and Harry Potter! If you look closely at your social network there are groups just waiting to be put together.


At Orleans Travel & Cruise Centre, we will guide you through all the steps to make your group come together. We don't charge fees for consultation or getting quotes for feasibility. If you don't try you won't know!